The Christian Resource Centre International Story
Christian Resource Centre International (CRC) started 70 years ago, helping provide content for overseas missionary agencies to broadcast Christian messages to global audiences.
Now the whole world knows how well Kiwis create compelling stories, imagery and art. So we are refocusing on empowering local Christian creatives to tell their own stories.
CRC is a charitable trust committed to sharing the message of the cross through media. Our members are experienced media professionals and technicians with a heart to help the next generation of media creators. Our goal is to equip, empower, resource, encourage and train the next generation of Christian media enthusiasts.
We began in Auckland in the early 1950s, as Christian Resource Centre Studios, primarily focused on radio. Our mission then was, "To provide communication resources to make Christ known worldwide" and 70 years later we are still faithful to that. Technology, though, has changed dramatically – so has the creative use of it by visual artists, digital illustrators, videographers, photographers and songwriters.
1950s – producing local material for the large international missionary radio groups like HCJB, FEBC, and FEBA and Trans World Radio.
1960s – Alister MacDonald moved to Rutland Street Chapel in Christchurch to continue the work.
1970s – the origins of the Resonate digital streaming platform began as a physical library of audio cassettes.
1975 – a purpose-built recording centre was established at Rutland Street Chapel in Christchurch, New Zealand.


1980s-90s – radio peaks as a full time team of two produce gospel programmes for broadcast.
1993 – Christian Resource Centre launches weekly gospel programming for regional TV.
2008 – Launch of Resonate as an online streaming service for preaching, teaching and Christian programming.
2015 – Launch of CRC on Demand – the Netflix style media streaming portal.
2020s – CRC develops an online empowerment platform for New Zealand's digital creatives, with a mission-focused board and the support of experienced digital media professionals.
Our Team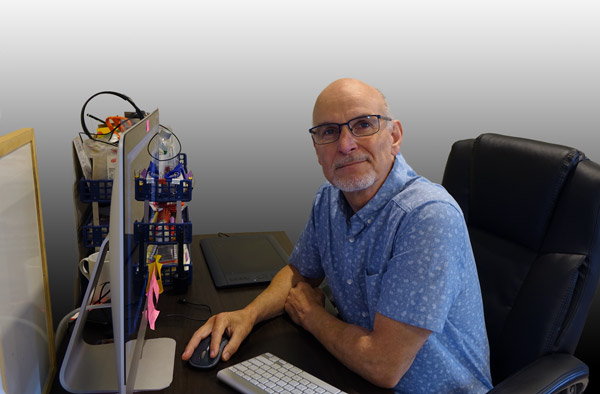 Rob Greaney, Executive Director – fully embodying the spirit of CRC in his extensive creative and missions career, Rob is an accomplished songwriter, creative professional and entrepreneur in the fields of music production, video and animation, who has also worked to change lives through community development projects in Indonesia and India. Rob's passion is to see media makers achieve their full creative potential and receive due recognition for world-class work.
Board of Directors
Mike Chisholm
Arthur Warner